Our facility offers 4,308 square feet of space for your next special event. We have a large main hall, adjoined by a 660 square foot smaller room. In total we have a rated capacity of 370 but recommend no more than 320 for a seated reception.  Check our events calendar to see if your special date is available, or contact Jamie at 319-231-7660 or [email protected]
Wedding & Weekend Packages
Our wedding rates are designed to be all-inclusive and cover all items that we have to offer.  Specifically these rates include the following – tables and chairs, cash bar on day of event, up to two bartenders, 24ft stage, lit back drop, licensed kitchen, licensed fenced in patio, gazebo, and post-event cleaning services.  For your outdoor ceremony we also have 200 white chairs available for use by request.  With the add-on rental for Friday you can request a bartender to be present during a rehearsal, this must be requested 30 days prior to the wedding date.  Additional décor items, linens, etc. can be rented and brought in.  If you'd like we'd be happy to assist you with the rental of these items.
One-day Rent of total facility for a full day (7:30 am – Midnight) = $2,000.00
Two-day rent; noon to midnight on Friday, plus Saturday 7:30 am – midnight = $2,350.00
Three-day rent; noon to midnight on Friday, plus 7:30 am – midnight & until noon on Sunday = $2,600.00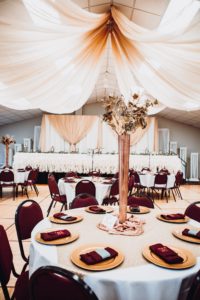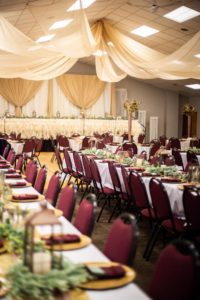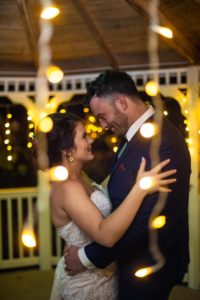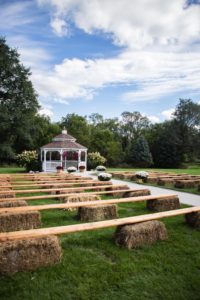 Mid-Week Events:
5-hour rental = $325.00
10-hour rental = $500.00

Currently, we do not offer hourly rentals beyond the 5hr and 10hr rates.
During June-October rates are only valid Monday-Friday. If the facility is still 60 days prior to a weekend date, then hourly rentals will be permitted.
Security deposit of $100.00 is due 30 days before the event.
Mid-Week Event extras (must be requested two weeks before event) – all of the following items are included in our wedding packages at no cost.
Bar – up to 4 hours                                  $115.00
Stage                                                              $100.00
Background and pillars                         $35.00
PA System                                                   $50.00
Large Grill                                                    $50.00

must supply your own propane
Business Meeting room: $75.00
Use of side meeting room
Monday-Friday Only
Seats up to 40 people
Are you a member of the Janesville Events Center?  Members receive a 10% discount off the listed rental rates Sunday-Thursday.  Discount does not apply to the already discounted non-profit rate.  For questions about membership contact Jamie at [email protected]

Updated 10-2022